Get Comfortable - Get Confident! No Contact Karate is on your side
Our No Contact Karate program is an amazing way for individuals all around Chantilly to get in shape, learn self-defense, and improve their overall health and well-being, without the sparring or hitting.
Simply fill out the form on your screen to learn more about our No Contact Karate program today!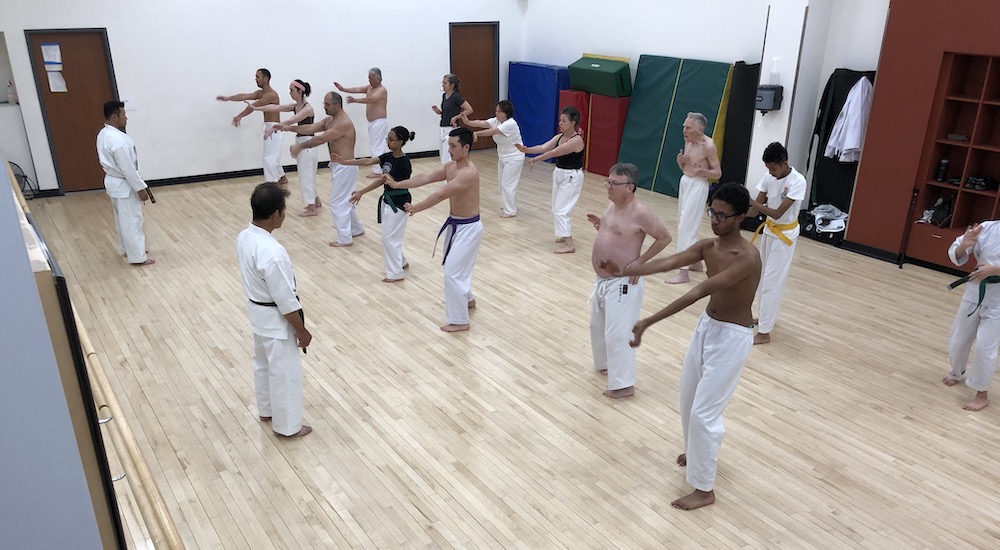 Why Choose No Contact Karate?
Practice movement and techniques without the concern of injuring somebody and without the concern that somebody would injure you, and still get a good workout! Many of the movements are stimulating energy flow lines in the body to be coupled with meditative breathing techniques that nourish the body and calm the mind.
Come learn the "secrets" to emulate the people of Okinawa, a world "Blue Zone," where people live longest and are the healthiest. Okinawa is recognized as the "Birthplace of Karate." It is not unusual to see seniors, especially those who have/are studying karate, to walk down the street perfectly upright and still showing the youthful swale in their lower back. Karate classes with Master Folta are your key to greater longevity, avoid becoming sickly, and to thrive in a happy, loving community.
Master Folta promises to make your health and well-being his top priority – physically, mentally, and emotionally. And he'll help you to do the same. You'll get moving without even thinking about it and share a real sense of purpose within a solid social network. You'll learn to meditate, shed stress, and embrace wellness.
Our karate training is a systematic, step-by-step progression where safety is paramount as nobody wants to get hurt. From regaining youthfulness through lubricating the joints to gradually developing strength and stamina, through moderate drills that stimulate energy flow, our classes will condition and positively stimulate your mind, body, and spirit. Our training and teachings help to regulate your body systems:
Increase balance and stability
Reduce inflammation
Strengthen backs and bones
Improve circulation
Better sleep
Improve digestion & restroom needs
Strengthen autoimmune system
Reduce need for medications
Join us for Chantilly's Top Choice for No Contact Karate!
If you're wanting to improve your physical fitness, and learn karate forms and drills, our No Contact Karate classes right here in Chantilly can provide these plus numerous other benefits.
Just fill out the form below and we would love to tell you more about how our No Contact classes can help you.