Hello はいさい . . . and welcome めんそーれー
Experience the rich heritage of Okinawa culture and the power of Karate at the Okinawa Karate and Cultural Center. Immerse yourself in the traditions of Okinawa and this ancient martial art to unlock your true potential.
Discover the "secrets" to emulate the people of Okinawa, a world "Blue Zone," where people live longest and are the healthiest. Okinawa is recognized as the "Birthplace of Karate." Here is where practitioners trained under the guidance of legendary masters to achieve understanding of this life-protection art and self-actualization. With a team of experienced instructors, we offer classical Karate training that emphasizes discipline, respect, and personal growth.
Whether you're a beginner or an advanced practitioner, our classes cater to all skill levels. Learn the fundamental techniques, sharpen your focus, and challenge yourself in a supportive and encouraging environment. Our instructors will guide you every step of the way, helping you develop self-confidence, physical strength, and mental agility. Our state-of-the-art facility boasts spacious training areas equipped with the latest technology, creating an optimal environment for growth and achievement.
Beyond the physical aspects, our Cultural Center provides an enriching experience for all. We invite you to immerse yourself in the captivating Okinawan culture. Delve into the enchanting history, traditions, and customs that have shaped this dynamic and strategic island. Explore the vibrant world of Okinawan traditions through our cultural classes, workshops, and displays which include traditional Eisa drumming, classical and folk dance, musical instruments, Ryukyu glass and pottery, textiles, lacquerware, art, photography, and even culinary delights and hogan (the Okinawa language). Immerse yourself in the beauty of traditional Okinawan crafts and gain a deeper appreciation for this unique culture.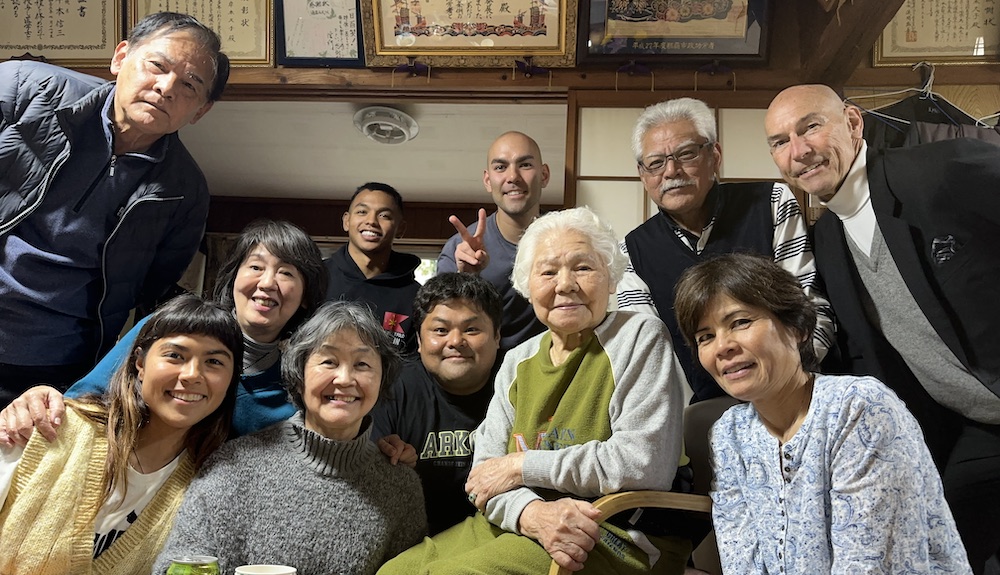 At the Okinawa Karate and Cultural Center, we believe in promoting a well-rounded lifestyle. Our Center offers various wellness programs, including Folta Fitness (a unique combination of stretching, acupoint and meridian stimulation, and breathing to supercharge the autoimmune system), meditation, and healthy diet to help you achieve balance in mind, body, and spirit. You'll build strength, flexibility, and endurance while cultivating invaluable life skills such as perseverance, focus, and self-confidence. Experience the harmony that comes with this holistic approach to self-improvement.
Our Center serves as a sanctuary for those seeking the ultimate fusion of martial arts and cultural exploration. Whether you are a novice or an experienced practitioner, our dedicated team of experienced instructors will guide you through an unparalleled karate experience. With a curriculum rooted in traditional Okinawan Uechi Ryu karate techniques, we offer classes that cater to different concerns, skill levels, and age groups, ensuring a suitable environment for everyone.
Whether you join us to master the art of self-defense, enhance your physical fitness, or embrace the captivating Okinawan culture, the Okinawa Karate and Cultural Center guarantees an exceptional journey of personal growth and fulfillment. Unleash your potential and seize this opportunity to take control of your life.
Join our community of like-minded individuals who share a passion for Karate and the Okinawa culture. Connect with others, forge new friendships that last a lifetime, and become part of a lineage that dates back centuries. Discover your true potential and unlock the internal drive within.
Enroll today at the Okinawa Karate and Cultural Center and embark on a transformative journey. Gift yourself the opportunity to connect with the ancient traditions and build a strong foundation for personal growth. Experience the power of Karate, the beauty of Okinawa culture, and the profound impact it can have on your life.
Register through our website for a trial session or call us now to learn more and schedule your first class. Dare to embrace the legacy of Okinawa and be part of something extraordinary at the Okinawa Karate and Cultural Center.
Some of the Areas We Serve:
Chantilly
Centreville
Herndon
Arcola
Dulles
Sterling
Yorkshire
Stoneridge
Fairfax
Clifton
Reston
Manassas Park
Fairfax Station
Vienna
Brambleton