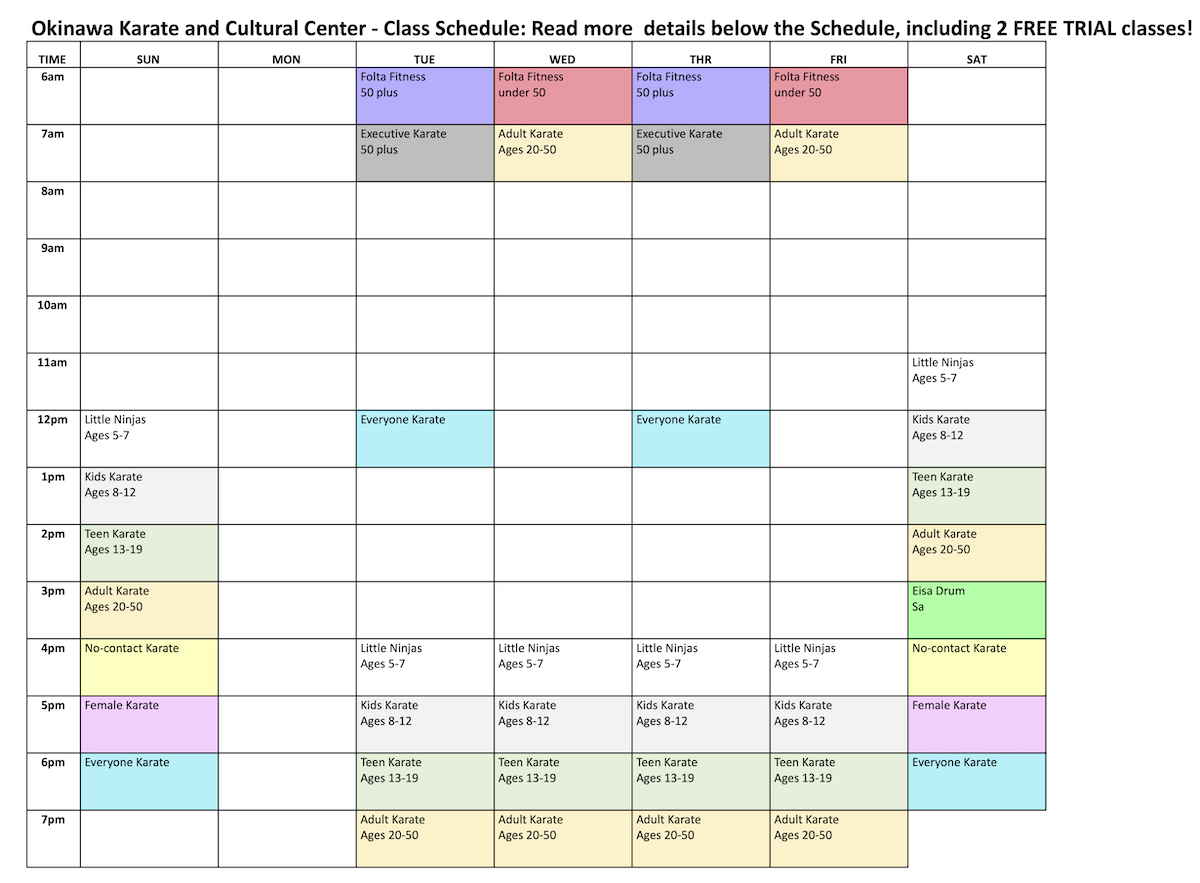 Register To Enroll In Classes
Click Here to enroll in classes


Register For Free Trial Classes
We have some exciting news for our students!

We have taken your feedback seriously and understand the importance of having a flexible class schedule. During registration, students state which two classes from the schedule will be their normal weekly classes. However, please note that the class types and times shown on the schedule are the only times those classes are delivered.

For missed classes, you can attend a "makeup" class by coordinating with MasterFolta@gmail.com or tel/text 703-628-4006.

Parents are able to join any class with their youth, but please be mindful that the class will be taught age-appropriate according to the title of the class.