Learn Self-Defense Skills For Any Situation In Our Women's Martial Arts Classes
Don't let anything catch you off-guard. At Okinawa Karate and Cultural Center, we're proud to offer women across Chantilly and Reston access to a cutting-edge self-defense system through All Female Karate that can keep you safe AND help you get in great shape!
This new-age Women's Martial Arts program is great for all experience levels. Just fill out the short form on your screen to learn more today!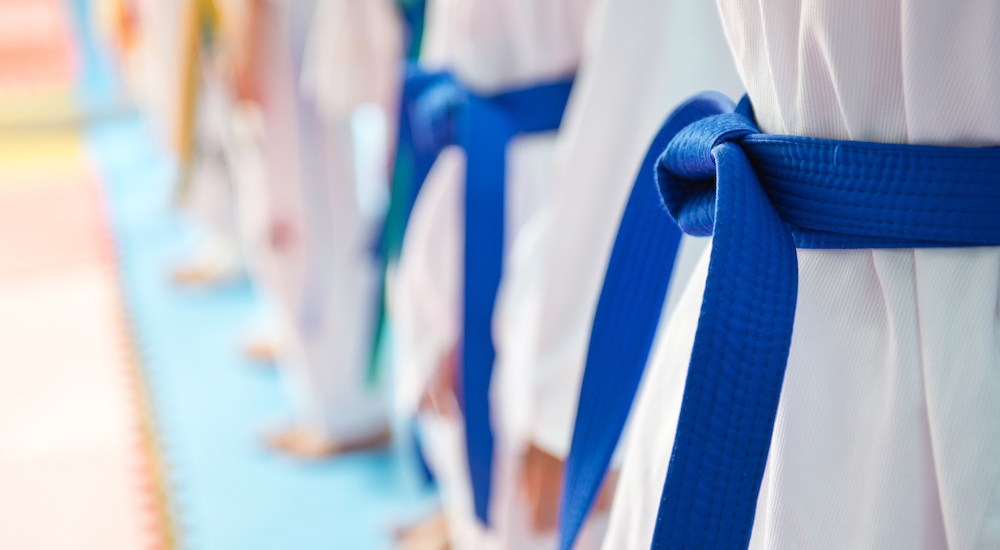 Be Comfortable with Peer Participation and Encouragement
Get your friends together and learn at your pace.
Pick your challenges and opportunities. Firm up your goals, be inspired, and move forward together with other like-minded woman who develop an unwavering faith, high courage, and a proud heart.
Our school is interlaced with Okinawa culture, and karate is an integral part of the Okinawa culture. Okinawa is recognized as the "Birthplace of Karate." There is some all-female karate in Okinawa now! It is commonly said the key to Okinawa culture is the Okinawa heart.
We inspire that yes, you can do anything, if you put your heart into it. We teach our classes as done in Okinawa, Japan, with Okinawa heart that nourishes our family and our community with good sense and good vibes. Life in an Okinawa karate dojo is more a family than just a gym, and that's what we strive for at the OKCC.
Rigorous training is coupled with life-saving skills such as proper eating, sleeping, strength, balance, and meditation practice that leads to healthy wellbeing. Self-defense consists of making the time to learn and understand good solid fundamental movement (kinesiology) and techniques as well a body conditioning and development. From an education student to a typical worker, to a loving mom, to a high paid executive, nobody wants to get hurt. So, safety is paramount and gradual strengthening is encouraged.
You will learn to:
Know when and how to say "No" and mean it.
Learn how you build hope when you say "Yes" and tell somebody you will do something, and how you build trust when you do it.
Make your body healthy.
Make your mind strong.
Make your spirit faithful.
Join Us In Chantilly Today For The Best Women's Martial Arts Program Around!
Don't wait until it's too late. Our Women's Martial Arts training is helping women all across Chantilly and Reston get in great shape and defend themselves from all kinds of threats.
Just fill out the short form on your screen above to join us at Okinawa Karate and Cultural Center today.