Journey Through Okinawa's History
Our Okinawa Cultural Center here in Chantilly shares 500 years of history from Okinawa, Japan. We invite you to join us on a remarkable journey that celebrates the unique cultural heritage of this enchanting island through mesmerizing performances, engaging exhibitions, and interactive activities.
We know sharing foreign cultures within our community encourages better understanding among our people and fosters friendships between neighbors. Just fill out the short form on your screen to learn more about our Cultural Center and upcoming performances!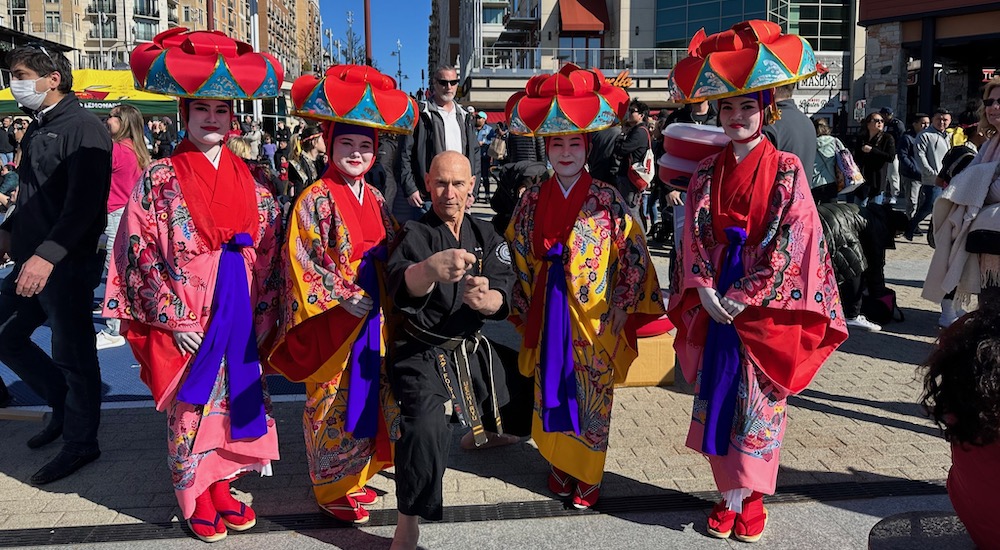 Discover Okinawa's Rich History
Our Cultural Center takes you on a captivating voyage through time, unveiling the rich and diverse history of Okinawa. Our dedicated team of performers brings stories to life through music, dance, theater, and storytelling.
The Okinawan Cultural Center is designed to be a welcoming space for visitors of all ages. Whether you're traveling with your family, friends, or exploring on your own, our center offers activities and performances that cater to diverse interests.
Our performances include colorful costumes and kimonos, fascinating musical instruments and songs, and spectacular karate from Okinawa.
Join Us for Our Next Performance!
Join us in celebrating the history, traditions, and artistic brilliance of Okinawa, Japan. Whether you're a history enthusiast, an art lover, or simply curious about the world, our center promises an unforgettable experience that will leave you with a deeper understanding and appreciation of Okinawa's cultural legacy.