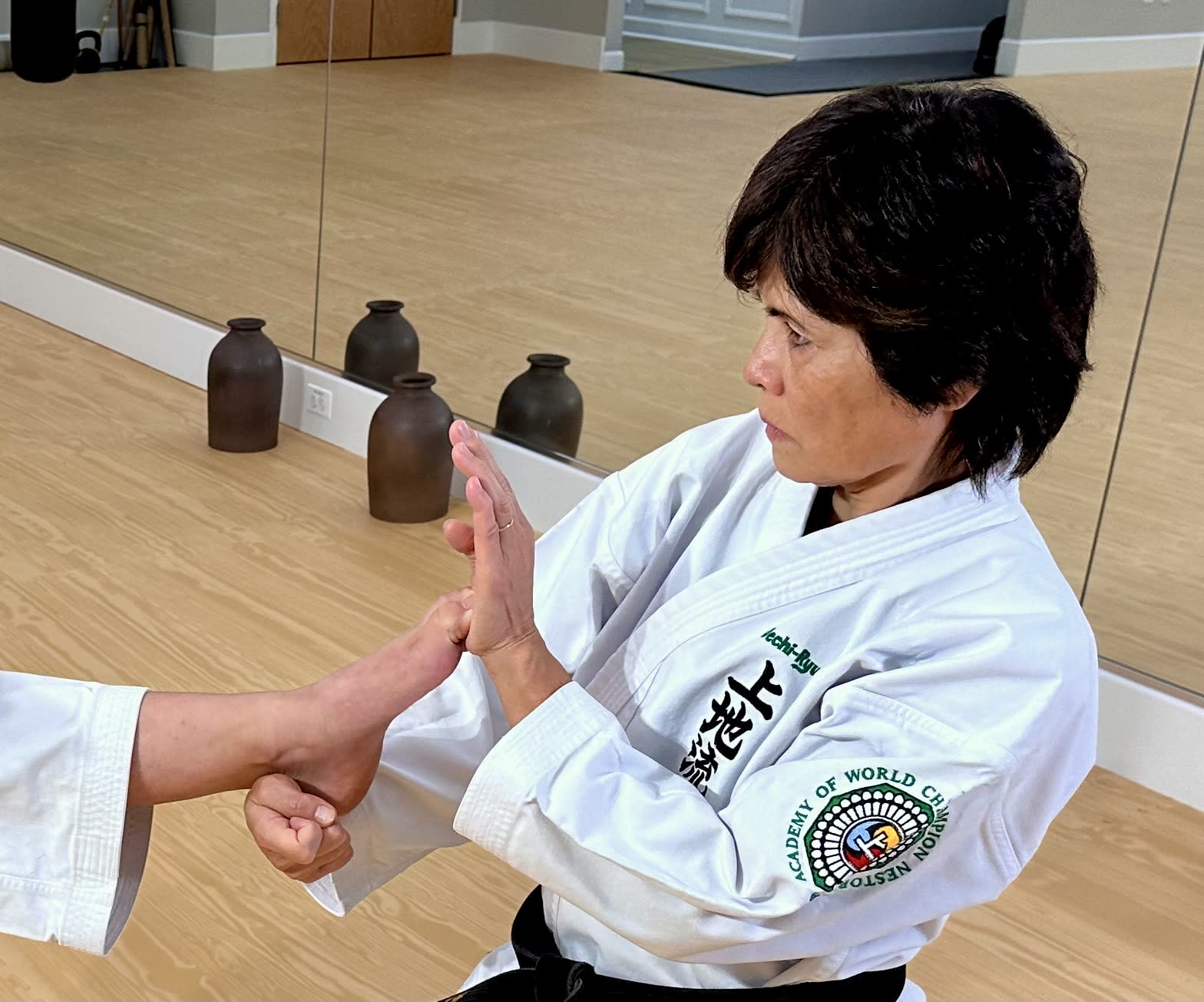 Mayumi Folta
Mayumi Folta is a 2nd Degree Black Belt in the Academy of World Champion Nestor Folta, Uechi Ryu Okinawan Karatedo, and a native of Naha City, Okinawa, Japan. She has worked in the airline industry in both Japan and the USA throughout her career. Mayumi got married in 1986 and then moved to the USA in 1988.
Since 1990, Mayumi has been practicing Okinawa Eisa drumming. Additionally, she has been practicing Karate since 2001. Now a 2nd Degree Black Belt, Mayumi explains that she chose to pursue Karate because it helped her make new friends regardless of their ages and improved her overall health.
Apart from these activities, Mayumi also enjoys hot yoga, swimming, golf, snow skiing, playing the piano, and going to nice restaurants with friends.